Simple Sharing
To begin sharing a site in FrogLearn:
Leave editing mode if you are editing your site - click the X in the top left-hand corner of the editing panel
Click the Share link on the FrogBar in the left

A window will pop up, asking how you want to share the site. For simple share, we will choose Share - more about the other options later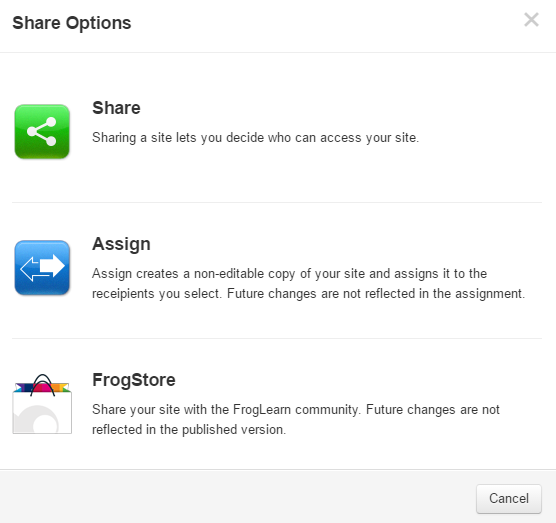 In the next screen, you will see Tags, Key stages and keywords: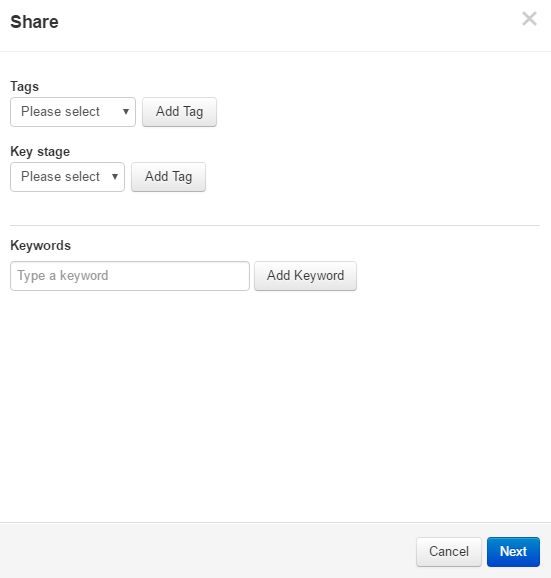 Tags are how to identify the type of site and subject your site belongs to. Select Curricular, then choose your subject from the drop down list.
IMPORTANT
You MUST click Add Tag after selecting your subject, or it will not add the Tag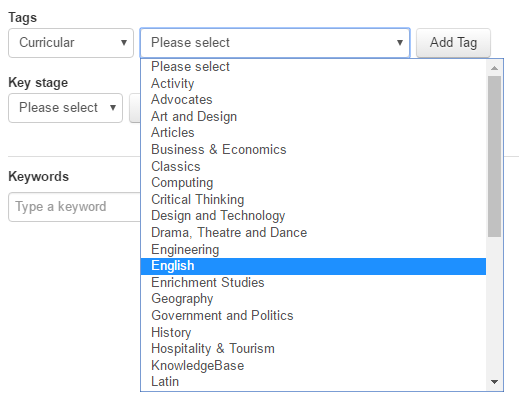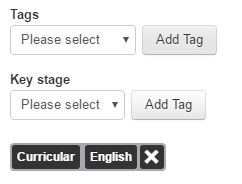 Tagging will ensure your site appears in the correct area of FrogDrive. Tags can be added and removed using the process at any time.
Key stage works in the same way as Tags, but Keywords are open for you to enter as many words as you like. This is particularly useful when searching for a site.

Use commas to separate your words and remember to click Add Keyword
When you are ready, click Next
Who has access
On the next screen, you will see a summary of who can access your site. To begin with the site is private to you. (Your school's Frog administrator can also find your site if needed)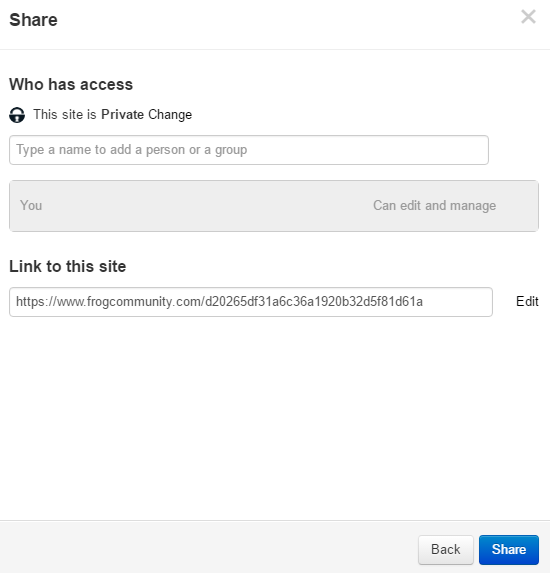 Clicking Change will allow you to make the site:
Private
Public in School
Public on the web (more about this later)
Public in School means that anybody can view your site. They will not be able to collaborate, but the contents will be visible.
You can specify access to individuals or groups using the Search box. You can give individuals:
Edit and manage - the user / group can make all the changes they want
Contribution - the user / group can comment on walls, forums, upload files etc...
View only
This can be useful when creating sites for Teachers. Students will never be able to access the site, because it will still be private.
Once you are happy with your settings, click Share
---
---