There are a growing number of schools seeking help through this challenging period. Be assured, Frog Education is here to ensure you get the help, support and advice that you need.
Please stay safe, be thoughtful and look after one another.


Gareth Davies, MD Frog Education
Helping schools get through the Coronavirus outbreak

Supporting our schools through the uncertain times ahead is our unwavering focus, and we'd like to connect with as many Frog schools as we can. It is a real pleasure to receive feedback that our team is successfully helping to keep virtual schools running and if you need us, we're always here!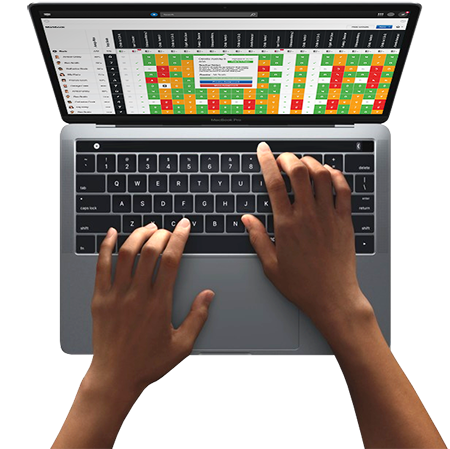 Who is Frog?
Frog create and build technology solutions that make a difference at every level within schools, alliances, academy trusts and even entire countries! We work collaboratively to create practical solutions that support teaching, learning and whole-school management.
Everything in one place

It is easy to manage everything you do in school through Frog. With a single login teachers, admins, parents and students are given a clear route to resources, homework and extra-curricular activities through a personalised dashboard.
Frog Schools
across 14 countries
UK Schools
using Frog technology
Hours saved by teachers
one school, one academic year
Average results improvement
in one academic year
Improvement in subject results
based on one hour of use each week
Your platform. Your way.

Frog offer the complete package - our software ensures you have all your teaching & learning systems in one place, We can also tailor the implementation, setup and look and feel to your unique situation.
ASSIGN HOMEWORK
---
INTERACTIVE LESSON PLANS
---
EFFECTIVE MARKING
---
PARENTAL ENGAGEMENT
---
SHOWCASE STUDENT WORK
---
PERSONALISED LOOK & FEEL
---
WHOLE SCHOOL COMMUNICATION
CURRICULUM CO-CONSTRUCTION
---
EARLY INTERVENTION
---
INDIVIDUAL LEARNING PATHWAYS
---
MAP PROGRESS, NOT GRADES!
---
DEFINE STANDARDS
---
SHARE TEACHER RESOURCES
---
SHARE EXEMPLARS
CURRICULUM MAPPED QUIZZES
---
SPACED LEARNING
---
GAP ANALYSIS
---
INDEPENDENT LEARNING
---
BASELINE TESTING
---
FLIPPED LEARNING
---
SELF MARKING