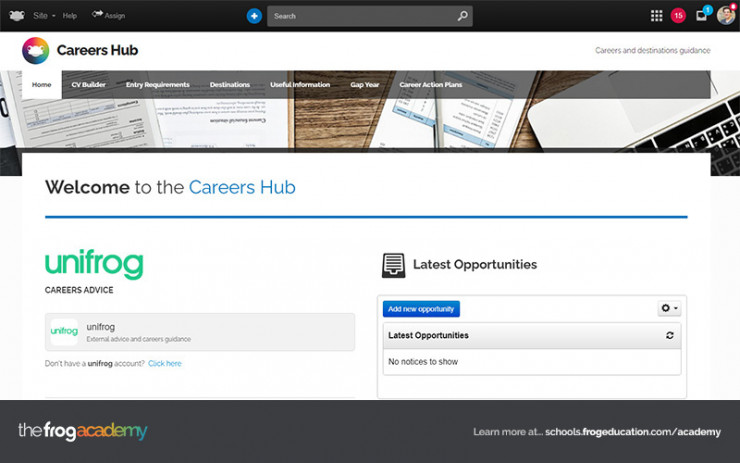 Greenshaw High School have shared their impressive Careers Hub and Career Action Plans.
The Careers hub is packed with information, guidance and links - all easily adaptable to your location.
The Career Action Plans make use of ePortfolios and Forms to create unique spaces for each student. They are encouraged to record their ambitions and goals and make an Action Plan.
Your Careers Officer will be able to view all the information submitted and is given a list of students struggling to understand their options for the future.
Open

Link opens in a new window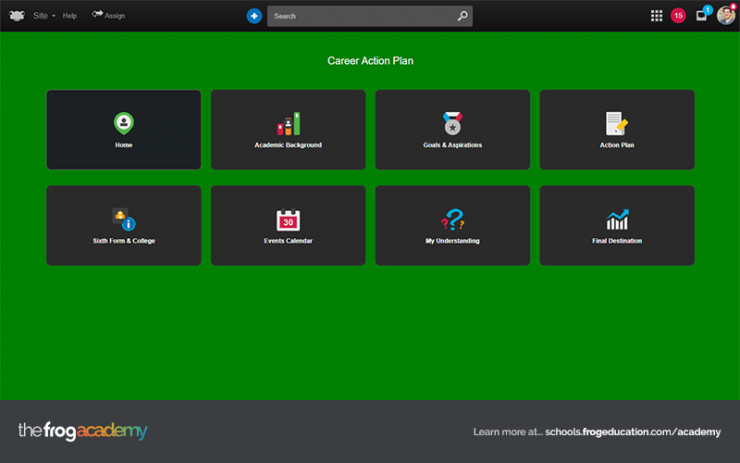 This product was created as part of The Frog Academy - a series of practical solutions inspired by our community of schools. The power behind these products is not simply the technology, it is working together, it is sharing our efforts and everyone getting the benefits!
Please complete the form below to request that the product be added to your platform...
Use in the form above...
RESOURCE ID:
Careers