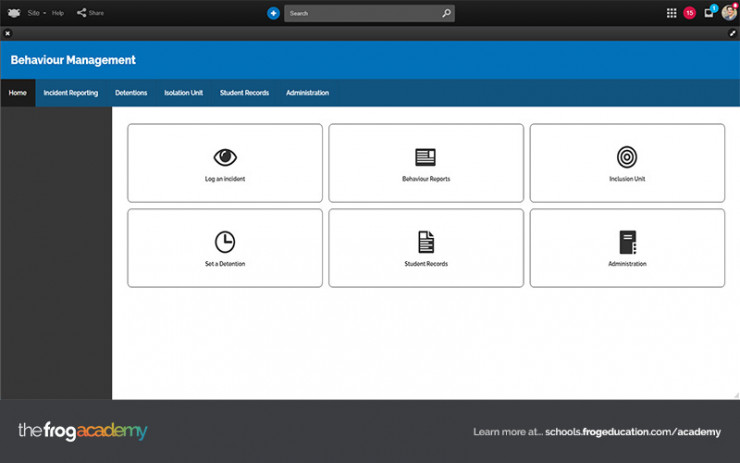 Promote good practice in your school with the Behaviour Management System available in FrogLearn.
Use Frog for Behaviour Management - Implement effective behaviour management processes using FrogLearn. Support a consistent and fair approach to student behaviour. Easily record and manage interventions, creating secure digital student records that can be overseen by senior leaders and used in discussions with teachers, students and parents.
Open

Link opens in a new window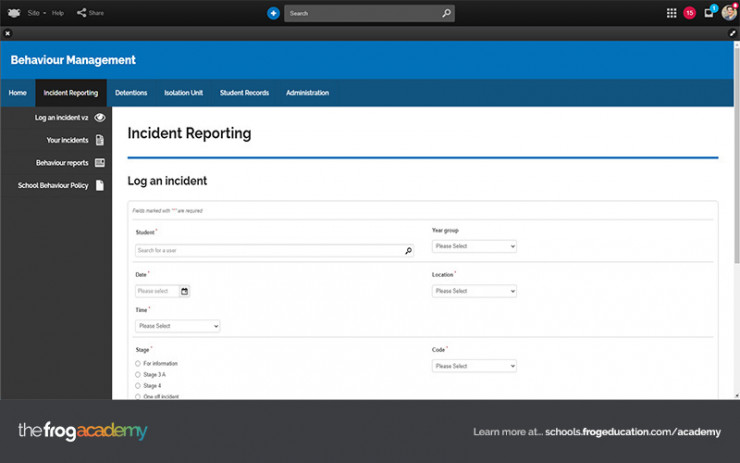 Product Team, Frog Education
This product was created as part of The Frog Academy - a series of practical solutions inspired by our community of schools. The power behind these products is not simply the technology, it is working together, it is sharing our efforts and everyone getting the benefits!
Please complete the form below to request that the product be added to your platform...
Use in the form above...
RESOURCE ID:
Behave