Everything you need

Built with our award winning tools, the MAT Intranet enables effective communication, governance and centralised systems across schools that are part of a MAT. With communications centrally managed, administration is controlled, duplication avoided and trust leaders gain visibility and control.


Co-construct and share your enriched curriculum


Provide effective CPD across all schools in your trust


Keep MAT policies and documents centrally hosted


A secure place for trustees to communicate and collaborate
Best practice and benefits

Listen to Bernadette Pettman from Finham Park MAT talk about the best practice and the benefits of Frog
Based on many years working with schools we have distilled the challenges that MATs face into a simple framework and highlighted where appropriate how Frog solutions are helping.

Just the tip of the Frog iceberg...
Your multi-solution school learning platform is here.
We exist to effect change in education, challenge the status quo and build technology that makes a real difference to school-life. Our multi-talented learning platform FrogLearn delivers a wide range of practical solutions that provide unrivalled support at every level within your school - but this is just one of our products...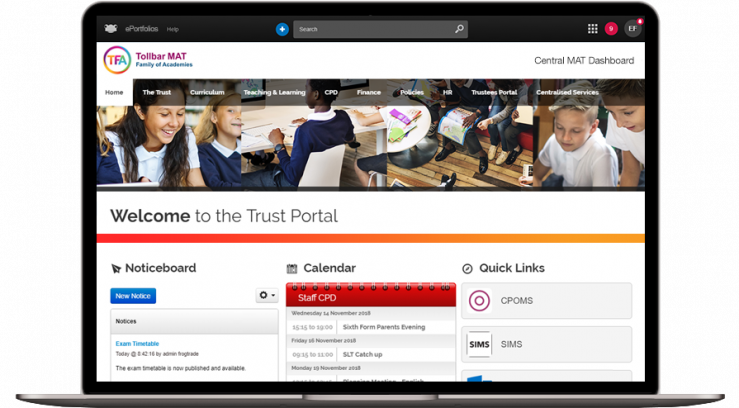 The discussions that matter...
We know all schools are unique, yet the discussions, challenges and problems that all schools face are common - Frog can support you in many situations that you face and we want to let you know how we can help...

The purpose of TheFrogAcademy is to share ideas and co-create real, practical solutions that will have a positive impact on teaching and learning.