Rules - Hiding elements of a site
Even if a site is public in school, you can still hide any individual page or widget using Rules.
When editing, every widget displays it's settings in the Edit panel and next to the Widget settings, there is a tab for Rules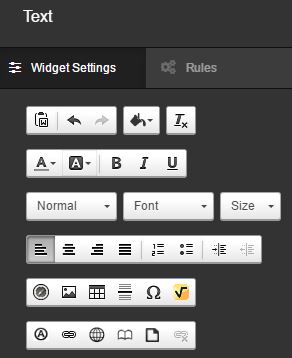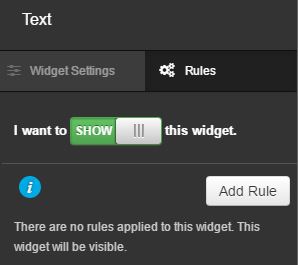 Example use
If I want teachers to be able to view this widget, but not students:
Click on the slider next in the sentence: "I want to SHOW this widget"
The sentence changes to "I want to HIDE this widget"

If you leave editing mode at this point, the widget will disappear.

Click Add Rule
In the pop up which appears, click on the Add a Rule drop down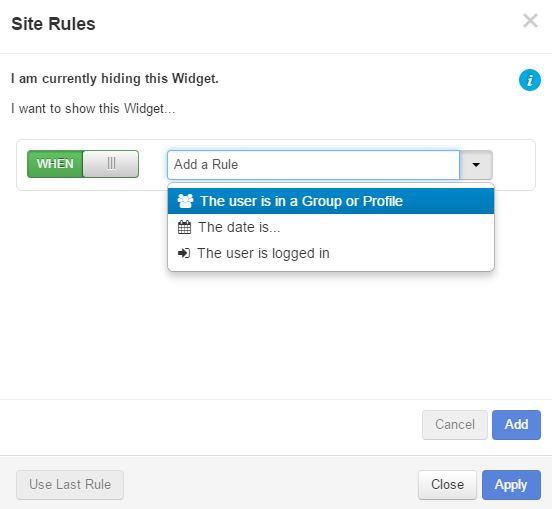 Type "Staff" in to the text box, one of the options which appears will be Profile: Staff.
Click on Profile: Staff to select it.
You have now created a Rule:

You are hiding the widget (from everyone)
The widget will be visible if the user is a member of staff

Click Apply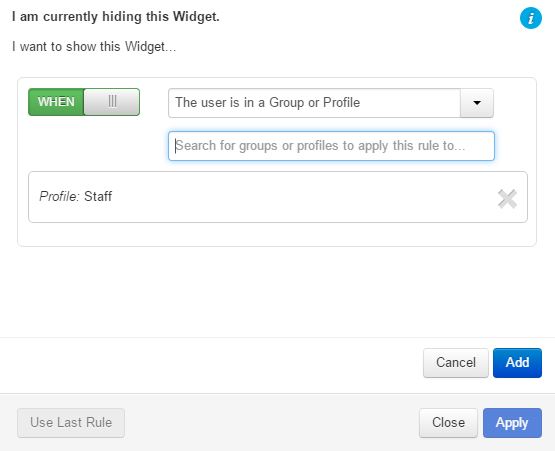 Things worth noting
You can create Rules to make widgets visible only after certain dates (useful for revision, special weeks etc...)
FrogLearn will often remember the Last Rule you used, to make setting Rules quicker. Look for the Use Last Rule button
You can add multiple groups to a single Rule, or create different Rules for different groups.
You cannot create rules for individuals directly. You would have to create a group for a single person first.
---
---