Contribution and Collaboration -
Forums and Walls
One of the simplest ways to get rich interaction with your students is to get them to answer a question using either a wall widget or a forum widget. Unless used in an assignment (see Share or Assign?) all postings as visible to anyone who has access to the site with the widgets. This can help encourage reasoning skills as well as literacy.
Interaction
In order for your students to be able to interact with the widgets mentioned, you will need to grant them contribution access:
Open the Sharing dialogue (see Simple Sharing)
In the search box underneath the site status message, type in the first few letters of your class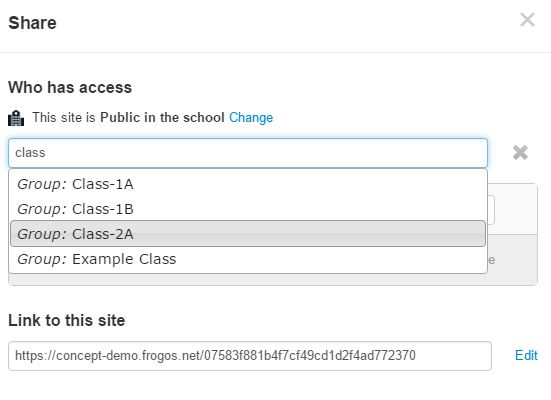 Click on your class
Your class will appear in the list below the text box with Can view set in the drop down box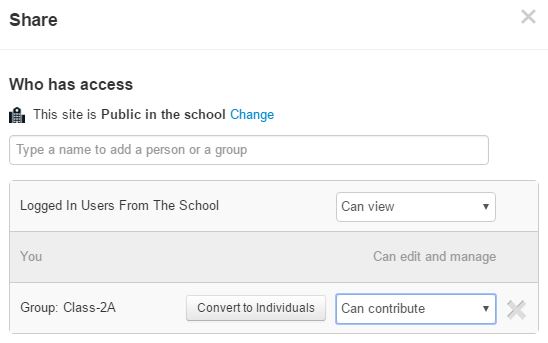 Click on the drop down box to change this setting to Can contribute
Click Share
Your class will now be able to contribute in discussions as well as being able to upload files and photos
Wall widget
Wall widgets allow a single thread of conversation, quite often the Title may be set as the question to answer. Individual responses appear underneath with the poster's username. Teachers have the ability to remove posts and download walls as CSV files - should they wish to keep the discussion, but re-use the site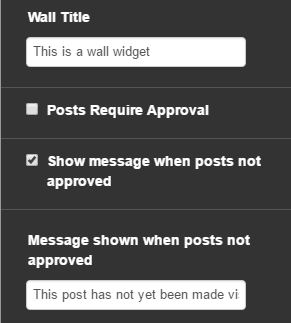 Wall widget settings
Forum Widget
The forum widget can be thought of as multiple wall widgets, using thread to individual conversations. It can be particularly useful to retain a forum for a class for their whole year. Past conversations, advice, questions will all be kept in one place.
Forums can be downloaded as CSV files, individual comments can be removed/hidden. And unlike internet-based forums, your students do not need to register to interact with FrogLearn's forums.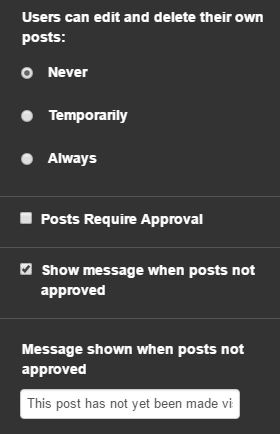 .

Forum widget settings
---
---