Themes go mobile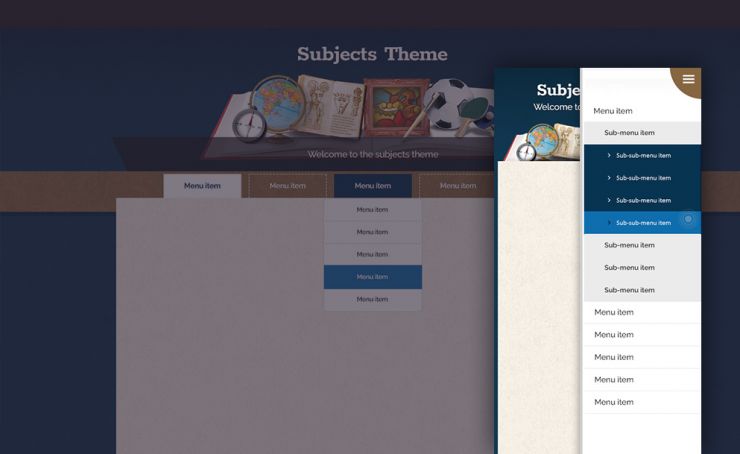 You will have noticed some minor changes to some of the theme designs in the Austen release. The major reason for the change is to improve them for mobile access and so they have been totally re-built to resize better for tablet and phone access so you can make sites/dashboards mobile responsive. We took the opportunity at the same time to freshen a couple of them up to modernise some that were now 6 years+ old.

Updating the themes

We had two choices - we could launch them all as new themes and add 30 additional themes into the picker. This would mean you had the choice to move your existing sites across to them (or not) or we had the choice to replace the existing ones. The downside of option one is that we would have flooded the theme choices and made them harder to navigate - it would have been a lot of additional scrolling through and confusing which one was the mobile and which was the old version. It also means you would have to have moved every single one of your existing sites to the new themes one at a time to benefit from the new mobile features which we thought would be a big piece of work.
So, instead we replaced the existing themes and risk that some tweaks to the designs may surprise you. We hope you like the new themes but, as ever, we appreciate your feedback and so if you fundamentally hate the new designs or they've caused you real problems then please do let us know and we will see if we can improve on it. On the whole though we hope that the freshen up is a positive step and certainly that the improved mobile compatibility is well worth the effort.
---