Sites just ready to go!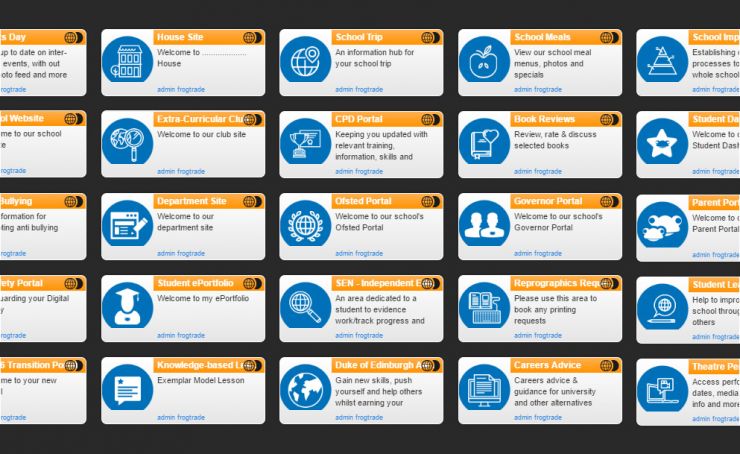 There are lots of sites that every school needs from a Student Dashboard, to a Parent Portal and a School Website to name just a few. To save you time we've created a series of pre-populated templates that you can add directly to your platform and edit for your school.
Remember these templates are a guide, not a straitjacket. If there are elements you don't want to use, just delete or hide them. Most of the templates contain some guidance notes to help you get started.

Where can I find the templates?

The templates are available for all Frog Learn customers in your FrogDrive. To access the templates follow the 5 simple steps below:
1. Open your FrogDrive inside Learn
2. Click on 'Sites' on the left hand side
3. Click on add 'New Site'
4. Select 'Frog Templates'
5. Choose your template and follow the step-by-step instructions to set up
What templates are available?

We have a range of site templates - these are growing all the time, but here is a snapshot of what you already have available...
School Website
Staff and Student Dashboards
Department site
Student ePortfolio
Student Council

Portals

Governor Portal
Parent Portal
eSafety Portal
Options Portal
Year 6 Transitions Portal


Lesson Plans

Knowledge based
Alistair Smith 4 Stage Cycle
Accelerated Learning
---