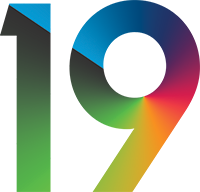 Sean Harford | Speaker Bio

Sean Harford
National Director, Education | Ofsted
Sean Harford became National Director, Education in September 2015 and appointed Her Majesty's Inspector in 2003. Since joining Ofsted he has worked in school improvement, school inspection policy and organisational restructuring. His previous post in Ofsted was National Director, Schools.

Before joining Ofsted, Sean was a teacher and a successful senior leader in a secondary school in the East of England, as well as associate adviser for a local authority.
Now National Director, Education Sean leads development of policy and of guidance for inspections in early years, schools, further education and skills. Sean was keynote speaker at our Frog18 conference, and we are delighted that he will be joining us for Frog19 to speak about the Ofsted Inspection Framework and take your questions.
---
Sean Harford speaking from Frog18. A year-on discover how things have developed in the form of the Education Inspection Framework as Sean re-joins us at Frog19.
---

DATE:
Thursday, 27 June 2019

VENUE:
The Hard Rock Hotel, London
Great Cumberland Pl, Marylebone, London W1H 7DL
---
Location Map
The Hard Rock Hotel, London
Great Cumberland Pl, Marylebone, London W1H 7DL
---