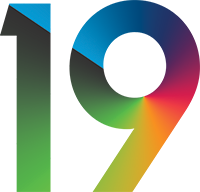 Nick House | Speaker Bio

Nick House
Headteacher | Greenshaw High School
Nick is Headteacher of Greenshaw High School in Sutton, a large mixed comprehensive in a highly selective outer London borough. The school is committed to excellence in all aspects of students' school life whether academic, social or personal.

Described by Ofsted as having "impressive clarity and drive" he is committed to creating sustained school improvement through a focus on teacher improvement and raising the expectation of what is possible for pupils and staff.
Nick has worked across a range of networks, always believing in the positive potential for collaboration and cooperation. In the last six months this has included coordinating activities in secondary schools across Sutton developing public safety for young people, and acting as lead for a cluster of schools and the NHS on improving young people's mental health in South West London.
---

DATE:
Thursday, 27 June 2019

VENUE:
The Hard Rock Hotel, London
Great Cumberland Pl, Marylebone, London W1H 7DL
---
Location Map
The Hard Rock Hotel, London
Great Cumberland Pl, Marylebone, London W1H 7DL
---