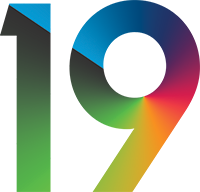 Mark Anderson | Speaker Bio

Mark Anderson
ICT Evangelist
Mark Anderson is a former school leader with more than twenty years of experience in the classroom, leading successful faculty departments, being a local authority lead teacher and is also responsible for some of the world's most innovative 1:1 programmes. For example, his work in 2010 – 2013 where he led the teaching and learning and delivery on one of the world's earliest and biggest 1:1 rollouts at Clevedon School.

Mark's mission has always been to impact positively on the futures of children which led to him leave the classroom to pursue that aim on a larger scale. The ICT Evangelist blog won the Education Blog of the Year award in 2015 and he has picked up numerous other accolades over the years.
Many will know Mark Anderson from his @ICTEvangelist twitter account...
---

DATE:
Thursday, 27 June 2019

VENUE:
The Hard Rock Hotel, London
Great Cumberland Pl, Marylebone, London W1H 7DL
---
Location Map
The Hard Rock Hotel, London
Great Cumberland Pl, Marylebone, London W1H 7DL
---