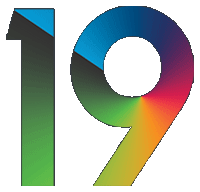 The Frog
Conference
Thursday 27 June 2019 | London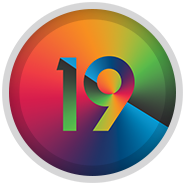 Last year we brought you inspiration, practical tips, school speakers and insightful Ofsted myth-busting session. The Frog Conference 2019 promises to be bigger and better!
This year we're responding to one of the hottest topics for schools right now, in the shape of the proposed new Ofsted Inspection Framework, with its focus on school-led curriculum and move away from data-based evidence. Sean Harford (National Director, Education - Ofsted) is rejoining Frog as keynote speaker. A golden opportunity to join the conversation and hear opinions from peers on this much talked about topic!
---
Agenda for the day
9:15
Arrival & Registration
Frog Team
10:00
A big Frog welcome
Gareth Davies, MD. Frog Education
Lucy Evans, CCO. Frog Education
10:15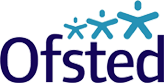 Understanding the Ofsted Inspection Framework proposals
Presentation and Question & Answer session
Sean Harford, National Director, Education. Ofsted
11:00
How to effectively manage and implement curricular change
Mick Walker, Education Adviser
11:45
Making a knowledge-rich curriculum a reality
School Presentation
Nick House, Headteacher Greenshaw High School
12:15
Making excellent progress & boosting KPIs
School Presentation
Andy McDonald-Bowyer, Deputy Headteacher Davison High
12:30
Interactive Session
Question & Answer session
SCHOOL GUESTS
14:00
Roving reporter session
What impact is The Frog Academy having on schools?
Mark Anderson, ICT Evangelist
14:30
School-led workshop
Reducing workload with The Frog Academy solutions
George Bligh, Greenshaw Trust
14:30
Frog-led workshop
Build and Brainstorm session
Graham Quince, Frog Education
Clare Mabey, Frog Education
15:15
One for the road
What's new and what's coming next?
Gareth Davies, MD. Frog Education
15:45
Conference End
Key Speakers
Please click a profile image to see a full biography
Register to attend
Location Map
The Hard Rock Hotel, London
Great Cumberland Pl, Marylebone,
London W1H 7DL
Frog18 Highlights
Watch the highlights from last years Frog Conference to understand how you can benefit from coming along to this year's event...

"I feel that Frog is on a special mission and doing so well."
"Excellent discussion with the Frog representative in the 121 meeting. Individual concerns taken care of and a sense of genuine caring about the product."
"Good for getting ideas on how to use Frog more effectively, inspired me to go away and try a few things."