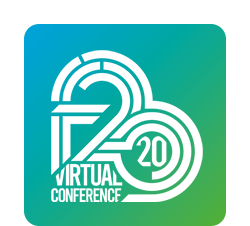 Piecing it all together
18th August | Real-World Learning with Frog
VENUE: VIRTUAL CONFERENCE
Frog20 is where you will discover how schools have gone virtual, embraced distanced teaching and learning, supported student well-being, improved communication and are planning for the future shape of the classroom.
Many schools and thought leaders from across the globe are coming together to share their insights and experience. Their presentations cover topics such as structuring the school day, making use of free resources, involving parents and giving students a network in times of isolation.
Register now
to reserve your place!

We look forward to welcoming you to the Frog Conference on Tuesday 18th August. As always, there is no charge, just your time.
GUEST SPEAKERS
We are pleased to welcome the following speakers at Frog20 - click on a profile picture to learn more...
Nina Jackson
INDEPENDENT THINKING
Nick House
GREENSHAW HIGH SCHOOL
Kate Wragg
EDUCATION LEADERSHIP TRUST
SCHOOL PRESENTATIONS
Engaging real-world experiences from a wide range of schools...

Finton House School
Presented by
Katie Cousins

River Tees MAT
Presented by
Matt Holley

Gosforth Academy
Presented by
Adrian Tate

Greenshaw High School
Presented by
Nick House

Whalley Range High School
Presented by
Kate Wragg

Oak House School
Presented by
Nicki Taylor

The Winston Churchill School
Presented by
John Parsons

British School of Paris
Presented by
Keith Pearey

Talbot County Public Schools
Presented by
Eric Moseley
EXHBITORS
To further enrich the day we have carefully selected some providers that may be of interest...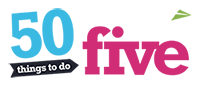 50 Things to Do Before You're Five was developed with families to produce a fun resource that offers a wide range of experiences that builds skills and language and supports brain development in young children.
Schools and Early Year's settings can use the resources to create a programme of activities. The resources have been created in consultation with the community, parents, children, health and social care practitioners. Each suggested activity will lead to an affordable experience which will promote talk. Examples of the '50 Things' include: blowing bubbles, mini beasts and bug hunting or experiencing a live event with 'See it Live!' The activities offer memorable, enjoyable experiences and are designed to instigate vibrant talk.