Horizon Community College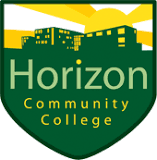 "We started using Frog about four years ago on Frog3, but the person who had implemented it had left the school, so Frog had slipped down the priority list and it wasn't being used to full capacity."
Paul Clowrey, Head of Computing and College-wide eLearning and Ashley Clark, Strategic ICT Lead share their story.
Ribbits
"I came in as the new Strategic Lead for ICT in September 2014, picking it up and driving the use of it, following a back log of technical issues. The transition from 3.0 to Learn couldn't come soon enough, after been in regular contact with Frog, to see what all the ribbiting was about!
Once we saw the new slick easy interface and user management system, we were effectively "sold"!
Individual staff and department ownership was one of the key reasons Horizon say that had FrogLearn work successfully. Paul and Ash started by creating an initial subject area site and simple structure and templates, so that staff didn't have to land on a 'white page' the first time they logged in was the key to the transition project.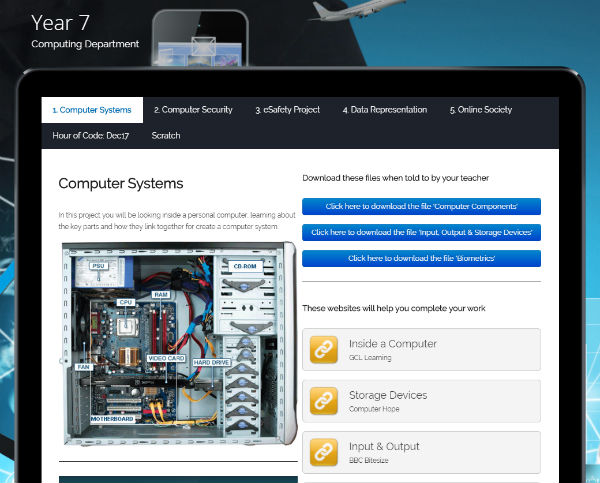 One of Horizon's sites, based on their template
"Now that the FrogLearn implementation had 'taken off' and there was a buzz around school. We needed to take the next steps, but before doing so, we decided we needed support from teaching staff and ideas from within the classroom and subject specific areas, to make the next steps successful. This led to the creation of the working group of Frog Champions."

Getting the SLT onboard
"The Champions met half-termly to work out the best way to use Assignment Manager and FrogPlay. We then presented to our Senior Leadership the benefits of setting homework on Frog" Paul explains.
"Quickly after the presentation to Senior Leaders, the ICT link to SLT 'leapt' in to the Frog Champions working group, gaining wider knowledge of the system and at the same time supporting the implementation and driving the new ideas."
Of course, when moving to paperless homework setting and planning, there can be teething problems, but nothing that can't be resolved: the team at Frog were on hand to support us every step of the way!

The Future... going paperless
"Following on from our success of the Transition Project and looking ahead, we could see clear potential for making better use of Frog for some of our admin functions too. We replaced paper-based ways of working with online forms. The fact that the forms can then be emailed automatically to set 'Gatekeepers' meant this was easier too."
We chose to deliver the options process on Frog with Students and their parents and carers support. The process was so quick and easy for all concerned. Allowing students and parents to make, clear, informed choices – and the fact that once the process closed it gave us a simply spreadsheet that could be filtered, checked and amended to upload directly in to our MIS.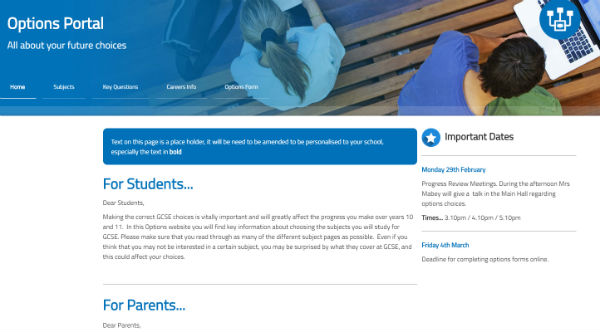 Frog have an Options Portal Template you can use

Saving time and money
"I cannot put a price on how much money we will have saved by moving to Frog for e-Forms, options, surveys, quizzes, reduction in staff time, stamps, letters etc. To me, the main outcome for this was the cost savings will pay for our annual Frog licence – and then some!
Anything anyone want to do in college now is questioned – "Can it be done on Frog?"…"
Webinar
Paul and Ash are presenting a webinar about their transition on Wednesday, 14th March at 3:30 - click here for more details.
Useful links
---