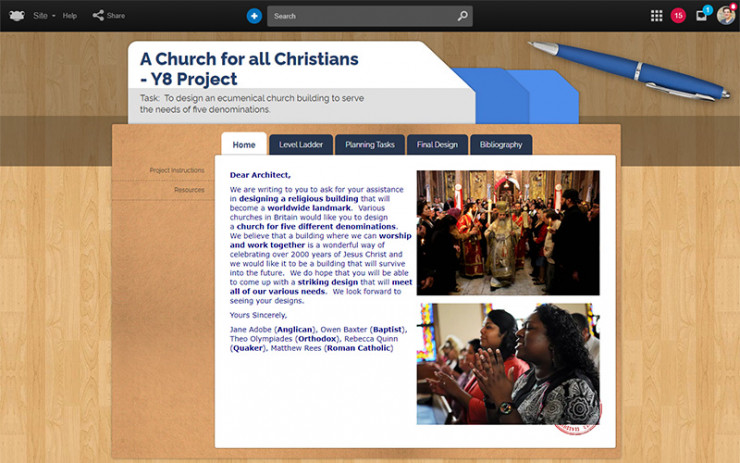 A Site asking for assistance in designing a religious building that will become a worldwide landmark.
Aimed at Year 8 students, this Site contains a task: To design an ecumenical church building to serve the needs of five denominations.
ADDITIONAL SCREENSHOTS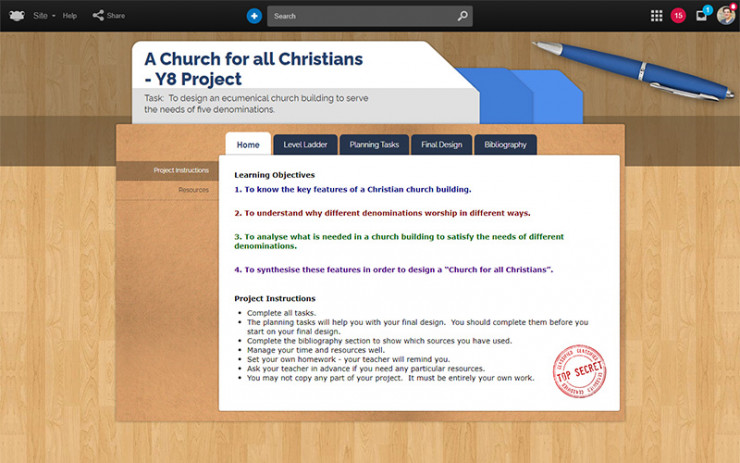 CREATED BY
Please complete the form below to request that the site be added to your platform...
Use in the form above...
RESOURCE ID:
S001