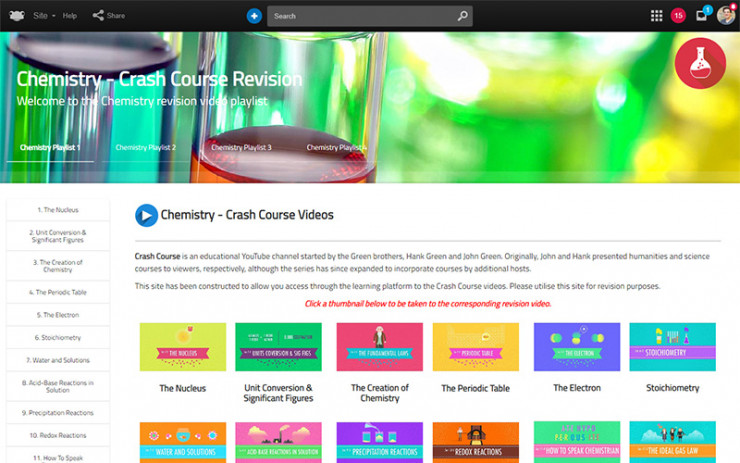 Welcome to the Chemistry revision video playlist.
Crash Course is an educational YouTube channel started by the Green brothers, Hank Green and John Green. Originally, John and Hank presented humanities and science courses to viewers, respectively, although the series has since expanded to incorporate courses by additional hosts.
This site has been constructed to allow you access through the learning platform to the Crash Course videos.
ADDITIONAL SCREENSHOTS
CREATED BY
Customer Success, Frog Education
Please complete the form below to request that the site be added to your platform...
Use in the form above...
RESOURCE ID:
S012