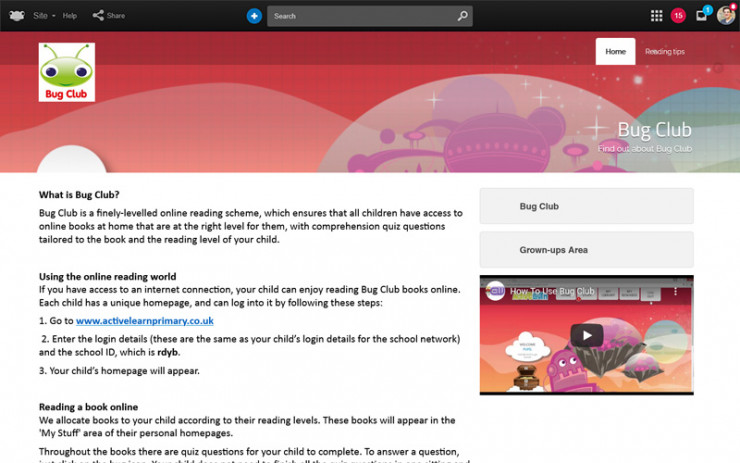 Find out about Bug Club.
Bug Club is a finely-levelled online reading scheme, which ensures that all children have access to online books at home that are at the right level for them, with comprehension quiz questions tailored to the book and the reading level of your child.
ADDITIONAL SCREENSHOTS
CREATED BY
Helen Lea, Whitchurch Junior School
Please complete the form below to request that the site be added to your platform...
Use in the form above...
RESOURCE ID:
S011