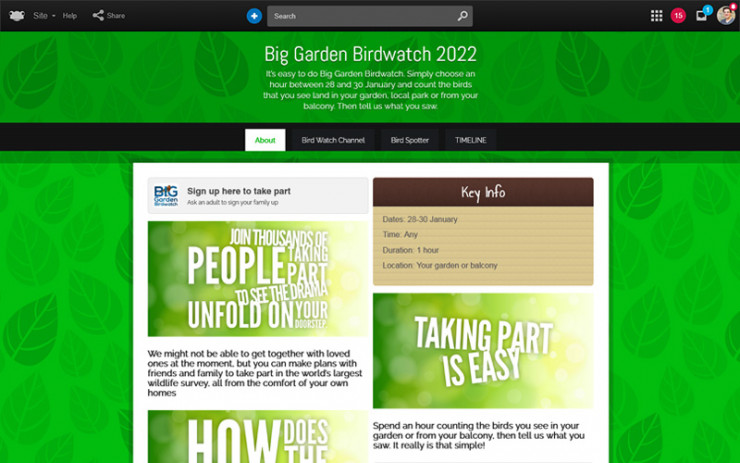 North Lakes provided a space for pupils to upload images of birds they had watched and counted so they could catch up in their lessons and compare notes.
It's easy to do Big Garden Birdwatch. Simply choose an hour between 28 and 30 January and count the birds that you see land in your garden, local park or from your balcony. Then tell us what you saw.
ADDITIONAL SCREENSHOTS
CREATED BY
Please complete the form below to request that the site be added to your platform...
Use in the form above...
RESOURCE ID:
S008