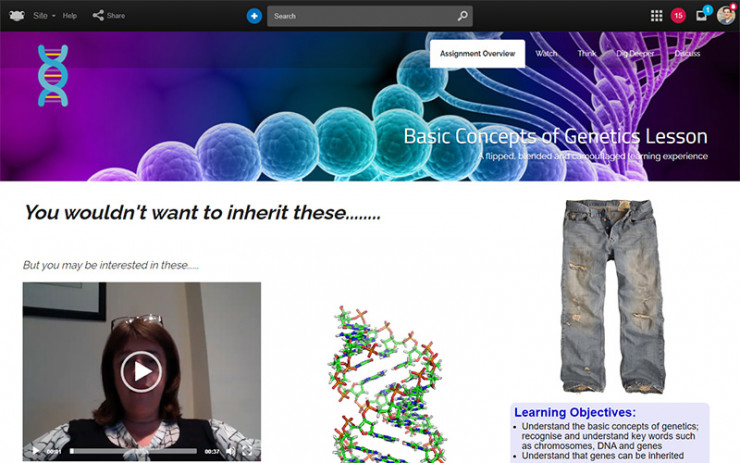 A flipped, blended and camouflaged learning experience.
Basic Concepts of Genetics Lesson.
Understand the basic concepts of genetics; recognise and understand key words such as chromosomes, DNA and genes.
Understand that genes can be inherited
ADDITIONAL SCREENSHOTS
CREATED BY
Customer Success, Frog Education
Please complete the form below to request that the site be added to your platform...
Use in the form above...
RESOURCE ID:
S007