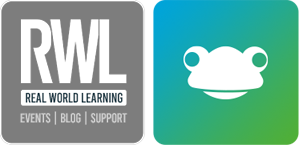 OVERCOMING LOST CLASSROOM TIME:
Identifying and Addressing gaps in attainment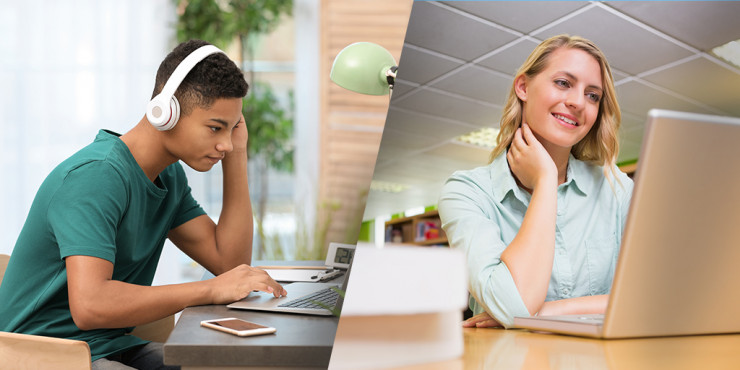 The second topic in the Real World Learning virtual event series was focused on pupil assessment and progress at a time of disruptive and changeable teaching and learning practices.

We once again brought together a diverse mix of speakers, from edtech experts to Frog schools, for a packed agenda with presentations, interviews and live demonstrations.

The themes for the day included:
Assessment beyond the classroom
Identifying attainment gaps through remote learning
'The kids are alright' – Protecting wellbeing with stress-free assessment
Raising attainment with an active support network
Watch

Recording
Watch the full event recording or click the link below to access the individual presentations...

RWL

Recognition Awards


The Real World Learning Recognition Awards recognise the incredible efforts and actions shown by Frog schools throughout the pandemic. Through the many stories shared with us since the pandemic struck early last year, we continue to be inspired by the resourcefulness in evidence and would like to acknowledge some of the examples we have been privy to through the Real World Learning Recognition Awards.

Agenda for the event...
9.00am
Lucy Evans
Frog Education
9.05am
An Interview
Identifying and addressing the challenges caused by lost classroom time
9.30am
School Presentation
From an online curriculum to student-led learning
Jo Hawker

Subject Leader (Geography)
Davison CE High School for Girls
9.40am
School Presentation
Teaching and assessing across different time zones
9.50am
School Presentation
Inspiring Staff and Pupil Engagement through Responsive Assessment
10.10am | Break
10.50am
School Presentation
Whole school approach to assessment - identifying and assessing student knowledge
George Bligh

Digital Platforms Co-ordinator
Greenshaw High School
11.00am
School Presentation
Past, Present and Future of the Classroom
11.10am
Observations of Real World Learning
11.40am
Lucy Evans
Frog Education
KEY INFORMATION
Date:Tuesday, 2nd March, 2021
Location: Virtual Event
Starts: 9am (UK Time)
School Presentations
Greenshaw High School
Greenshaw High School is a coeducational academy of some 1600 pupils situated in Sutton, England. It also has a sixth form for students aged 16 to 18. In its last inspection the school was judged by Ofsted as Good.
George Bligh
Digital Platforms Co-ordinator
Leading the digital/online provision for Greenshaw High, George brings a technical perspective that closely aligns with teaching and learning activity in school to ensure both work in harmony.

Davison CE High School
Davison High School is a girls' CofE secondary school serving pupils aged 11 to 16 in Worthing, West Sussex. The school accommodates around 1080 girls across five year groups. In its last inspection the school was judged by Ofsted as Good.

Jo Hawker
Subject Leader - Geography
Jo is a Geography subject lead at Davison CE High School for Girls. With responsibility for moving the curriculum online, Jo has worked with colleagues to optimise the way they report and assess online.

Frederick Gough School
Frederick Gough School is a community secondary school in Scunthorpe, England. The school has approximately 1,300 pupils aged from 11 to 16. In its last inspection the school was judged by Ofsted as Good.

Elizabeth Silvester
Assistant Headteacher
Elizabeth has worked at Frederick Gough for 4 years and is currently overseeing teaching and learning as well as Frog. Her role has developed recently with the shift to the digital world of online lessons as she leads CPD to ensure staff are comfortable developing online.

St George International
St George is a private British school, located in Madrid, with classes from 2 to 18 years old. We have students from more than 45 different nationalities who, from the first day, learn English with native teachers.

Andrea Robson
Head of Primary
Andrea is Head of Primary at St George Madrid. Currently she is leading the realignment of the primary curriculum and assessment systems. These work hand in hand, enabling teachers to take control of the curriculum in order for children to experience far greater success as learners. St George Madrid are also implementing responsive assessment, a system whereby teachers, assistants, children and parents work in partnership to bring to life the school´s vision of Excited, Articulate Learners.
Prior to living in Madrid, Andrea ran a highly successful international educational consultancy and bespoke home learning business. She co-authored the book !inspiring a Coaching Approach in the Primary School and is a Certified Organisational & Leadership Coach. In The Netherlands, she lead the rapid expansion of a successful international school. Andrea has taught and held leadership positions internationally and in the UK, primarily focussing on assessment for learning and curriculum development, for nearly 22 years.

Ellesmere College
Ellesmere College is a fully independent co-educational day and boarding school set in Shropshire, located near the market town of Ellesmere. Belonging to the Woodard Corporation, it was founded in 1884 by Canon Nathaniel Woodard.

Vicky Pritt-Roberts
Deputy Headteacher
Vicky Pritt-Roberts began her career in an 11-18 comprehensive school where she became Head of Department and took on pastoral roles as Head of Year taking year 7 to 11. She has sat as 'Chair of Education Committee' for a local authority and has been involved in teacher training. She moved onto Ellesmere College, an Independent day and boarding school in Shropshire where she is presently Deputy Head Academic.
Sophie is the founder of The Edtech Podcast. Her previous role was as Head of Content at Bett, the world's largest education technology event.
Mick's teaching career extended over eighteen years including work in secondary, sixth form and FE institutions as well as work in Higher Education as an external examiner.
Mark's mission has always been to impact positively on the futures of children which has led to him leaving the classroom to pursue that aim on a larger scale.