OVERCOMING LOST CLASSROOM TIME
Identifying and Addressing gaps in attainment
Tuesday 2nd March | 9am (UK time)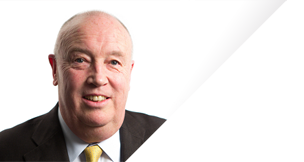 GUEST SPEAKER
Mick Walker
Mick's teaching career extended over eighteen years including work in secondary, sixth form and Further Education institutions as well as work in Higher Education as an external examiner. He has worked as a LEA Advisory Teacher and as a General Adviser working with primary and secondary schools. Throughout his career, he has been closely associated with the assessment system holding the posts of Chief Examiner and Senior Moderator.
A former acting Director of QCA and Executive Director of Education at the QCDA, he was accountable for national curriculum assessments and supporting the delivery of general qualifications. He was an adviser to the Expert Group on Assessment in 2009 and more recently supported the National Association of Head Teachers (NAHT) Commission on Assessment without Levels and was a member of the DfE Independent Teacher Workload Review Group.
---
Every school welcome
The second topic in the Real World Learning virtual event series is focused on pupil assessment and progress at a time of disruptive and changeable teaching and learning practices.
We are once again planning on bringing together a diverse mix of speakers, from edtech experts to Frog schools, for a packed agenda with presentations, interviews and live demonstrations.

Date: Tuesday 2nd March
Location: Virtual Event
Starts: 9am (UK time)