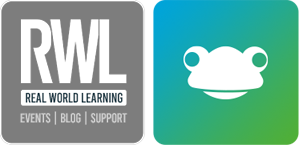 Beyond Google and MS Teams:
How a holistic approach can bridge gaps in your digital strategy
Wednesday 13th October | Online Event
Where does education technology find a home alongside Teams and Google?

Elizabeth Silvester
Assistant Headteacher | Frederick Gough School
Elizabeth has worked at Frederick Gough for 5 years and is currently overseeing teaching and learning as well as Frog. Her role has developed with the shift to the digital world of online lessons as she leads CPD to ensure staff are comfortable developing online.

George Bligh
Digital Platforms Co-ordinator | Greenshaw High School
Leading the digital/online provision for Greenshaw High, George brings a technical perspective that closely aligns with teaching and learning activity in school to ensure both work in harmony.

Phil Spoors
Assistant Headteacher | Cramlington Learning Village
Phil is Assistant Headteacher at Cramlington Learning Village with responsibility for ELearning. Interested in all things CPD, he has been involved in supporting schools and staff training for a number of years in many different roles.

Mandi Kirby
Middle School Head + Director of Studies | The Arbor School, Dubai
Mandi is Head of Middle School at The Arbor School, with nearly 30 years teaching experience, including 15 years as a senior leader in the Middle East. She is also a school inspector, undertaking annual ISI inspections around the world.