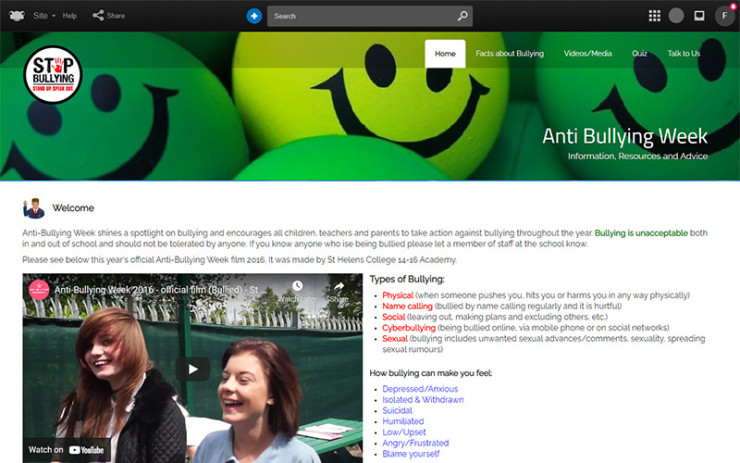 Information, resources and advice on Anti Bullying.
Anti Bullying Week: 14th - 18th November 2016.
Anti-Bullying Week shines a spotlight on bullying and encourages all children, teachers and parents to take action against bullying throughout the year. Bullying is unacceptable both in and out of school and should not be tolerated by anyone. .
ADDITIONAL SCREENSHOTS
CREATED BY
Customer Success, Frog Education
Please complete the form below to request that the site be added to your platform...
Use in the form above...
RESOURCE ID:
S005