Accessing FrogPlay quizzes using an Apple device
Thanks to Graham Macaulay from Dorchester Primary School to this tutorial showing how to overcome an issue with iPads and MacBooks
Accessing FrogPlay quizzes using an Apple device
By Graham Macaulay
It was been brought to my attention that some children were having problems using FrogPlay quizzes on iPads and other Apple devices and the following error is displayed.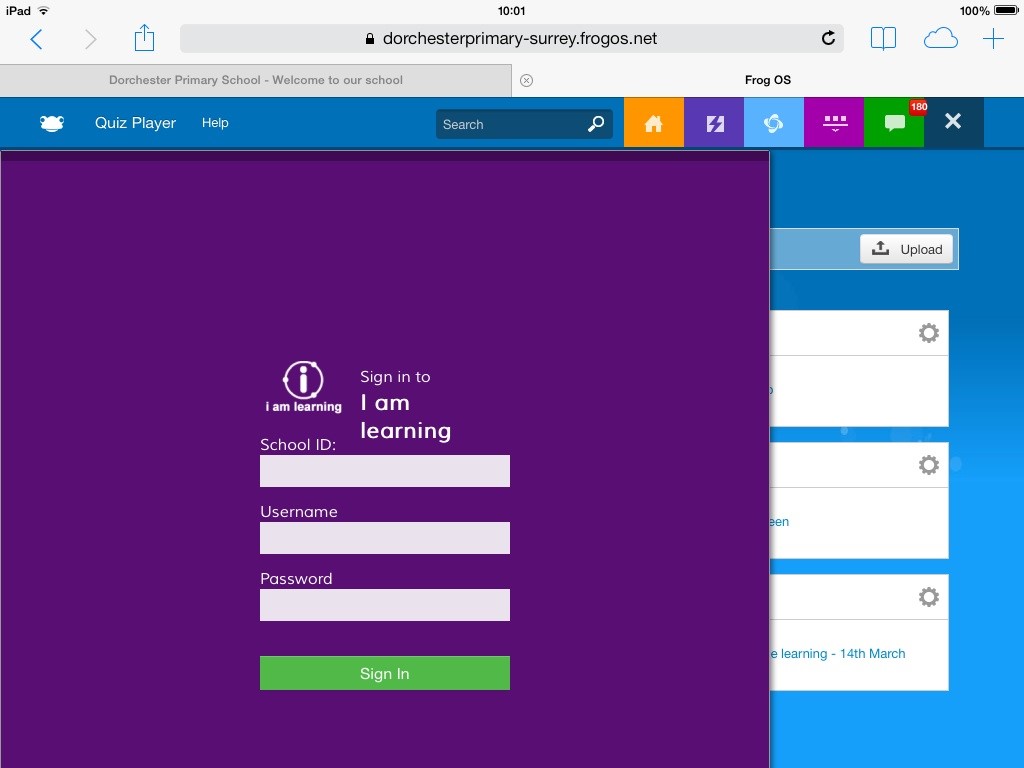 Having liaised with Frog's technical support, they suggested the following fix. Please try this and if there are still issues, please contact the school office and we will feed this back to the developers.
FrogPlay fix
On your apple device, navigate to the Settings section.
Select Safari from the list of applications on the left hand side.
Select the option Block Cookies.
Ensure that the option 'Always allow' is selected.
Go back to the Safari settings and clear your cookies by selecting 'Clear History and Website Data'.
Open Safari and try accessing FrogPlay once more and all should work fine.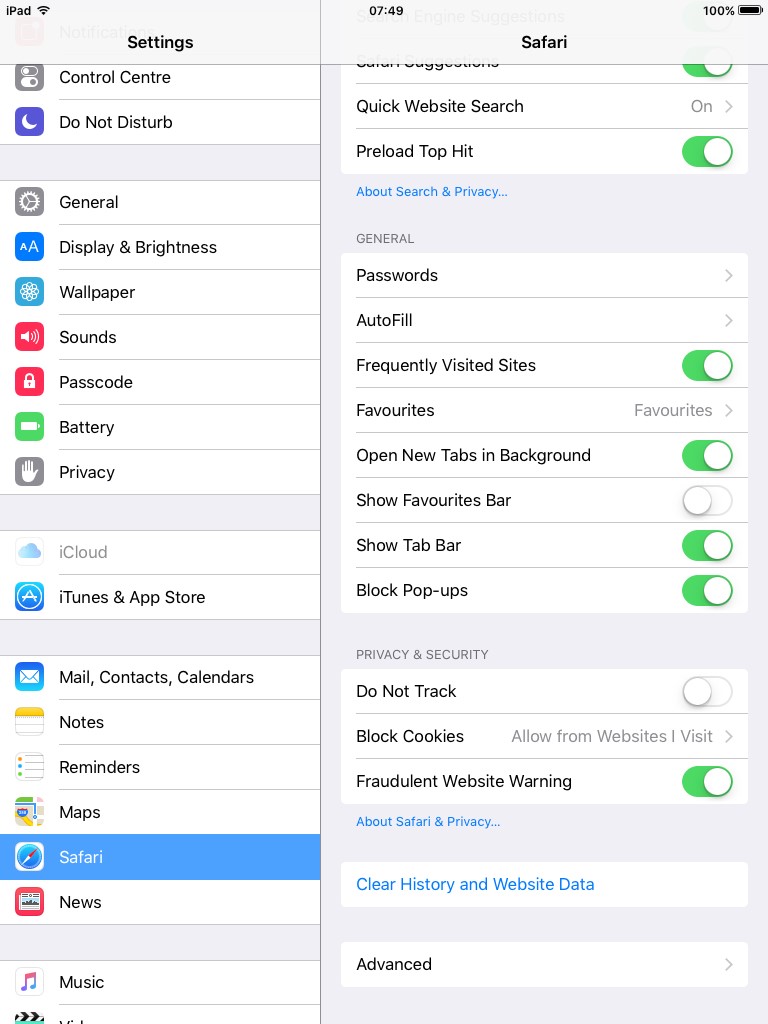 ---