Benefits
Discover the benefits of Frog

LMS for Learners, Managers and Teams
Put training and development at the heart of your school or MAT with Frog.
With smart design aesthetics and rich, intuitive features and tools the FrogLMS is sure to make a statement about the value you put on your workforce.
Schools are large and complex organisations that house a range of job types and a truly diverse workforce. Few establishments can boast a staff training and development plan that caters for everything from Health and Safety, Risk Assessment, Data Compliance and Safeguarding, through to supporting SEND in the classroom, raising attainment and advice for dealing with difficult parents. It is hardly surprising that in schools, staff training and development is such a rich and vital function.
Available on any device, FrogLMS supports the delivery of focused and relevant training, in bitesize chunks, to fit in with busy schedules.
See the benefits for...
Learners, Managers, Teams and Organisations

Learners
Access training anytime, anywhere
Work through courses at own pace
Browse a catalogue of training and development modules
Earn certificates to evidence achievements
Explore disciplines beyond job role
Share evidence of learning
Train online and sign up for face-to-face sessions
Direct own learning and improve knowledge and skills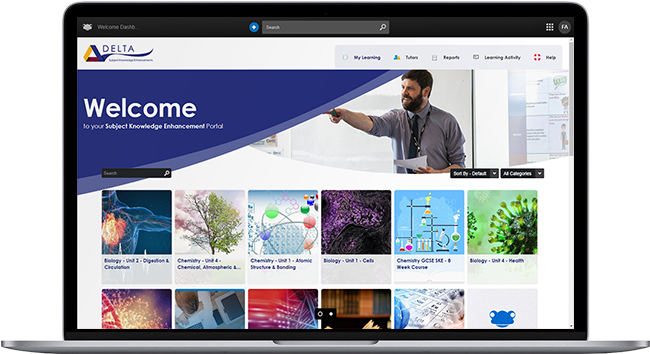 Managers
Moderate and assess team training outcomes
Clear reporting tools for intervention and support
Conduct positive reviews and 1:1s around goals and achievements
Allow staff to undertake further training and development
Direct own learning and improve knowledge and skills
Report and monitor staff progress
Teams
Assign training content to groups and individuals
Create in-house training content via browser-based authoring
Create linear and non-linear training paths
Assign certificates based on assessment or course completion
Use automated, manual and self-assessment
Access reports to monitor staff and course success
Set due-dates to ensure compliance
Build a rich directory of training courses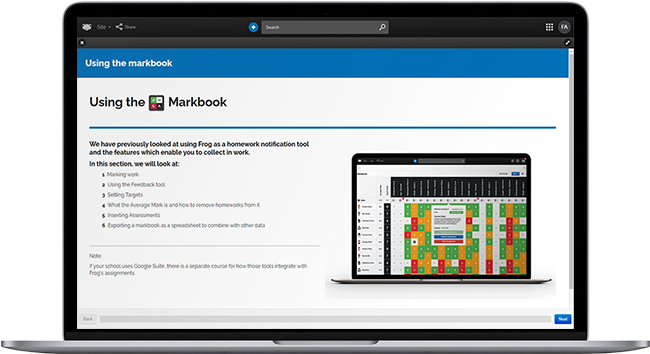 Organisations
Deliver consistent training and induction programmes to all staff
Evidence understanding of the ethos, policies and processes
Onboard all new staff to an agreed standard
Ensure statutory compliance fulfilled through structured training
Attract and retain talent
Build a culture of learning and improvement
Celebrate a culture of training and development
Manage output of apprentices, workers, temps and more!