MyFrog App
MyFrog is mobile app for the things you do everyday. Students can hand-in work and complete quizzes. Parents can view attendance and see what their child is working on. Staff can also set homework on the go!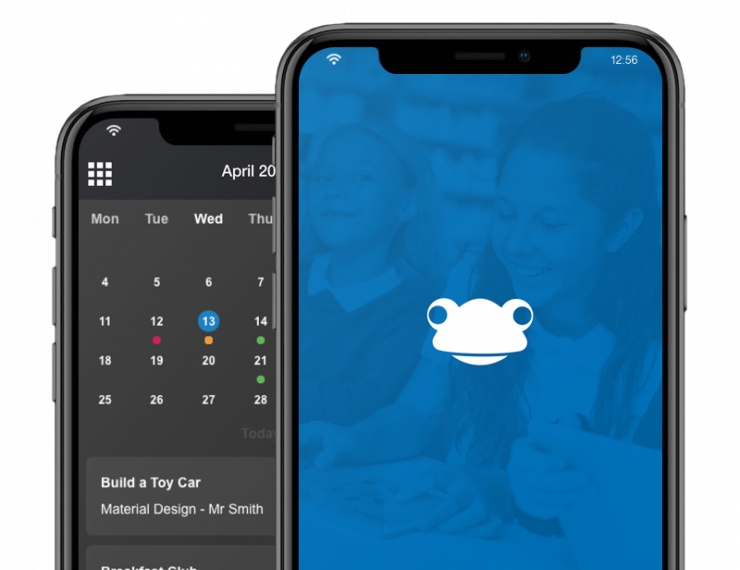 Broadcast Messaging

To be sure everyone receives the messages that are important to them, broadcast messaging and push notifications provide that all important alert on mobile devices. This ensures communications have a timely impact and supports engagement with your school's Parent Portal.
Save money with MyFrog
MyFrog could also mean that you can cancel your school's text messaging subscription - with potential savings of over £2500!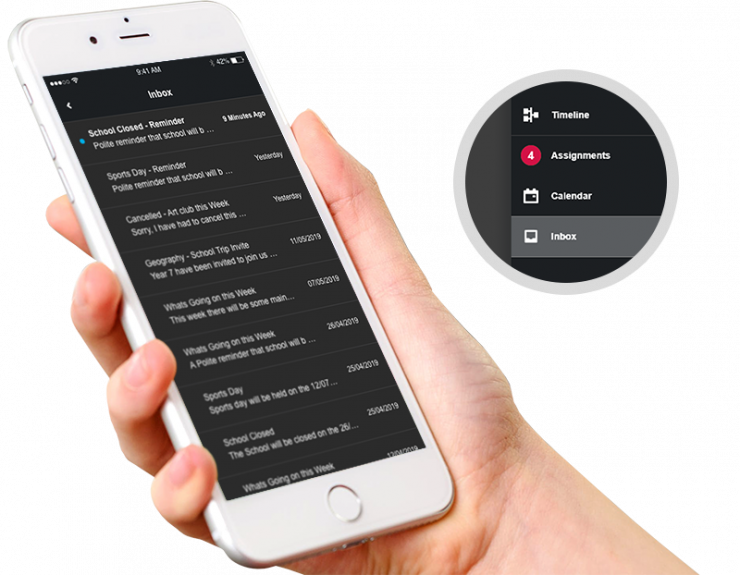 Set Homework
Teachers can quickly assign homework assignments on the go using the app.

Complete Work
Students can complete quizzes and activities assigned to them on the move.

Keep Organised
Easily keep track of all assigned homework in either a list or timetable view.

Notifications & Updates
Parents and Students receive a notification whenever a piece of homework is set.

Activity Timelines
A personal live feed for staff, students and parents - everything you need to see.

Parental Engagement
Engage your parents with notices, events, behaviour and attendance data.*
*Requires FrogParent to access data

Analytics
Get access to usage and login statistics of your school's MyFrog app.

Live Timetables
Staff and students can access timetables to see when and where they need to be.**
**Subject to school MIS
The MyFrog app is designed by and for our schools for homework, timetables and parent engagement.
See how MyFrog can be used by your staff, students and parents...