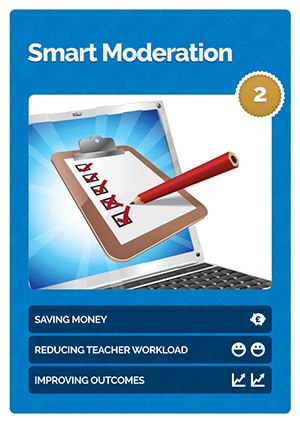 2. Smart Moderation
THE HOLMEWOOD SCHOOL
Story
Moderation meetings were always accompanied by lots of paper to evidence work. Teachers had to spend valuable time printing things off and manually going through their books and paperwork to prepare. With FrogProgress, teachers can simply upload videos, recordings and photographs linked to a specific objective.
Impact
Reduced teacher workload as evidence is easily captured through FrogProgress and can be viewed by SLT in real-time (saving time all round).
If a teacher is absent, information is immediately available for cover and secure from the risk of fire, theft or loss.