Mobile Responsive Theme now available
New theme for desktops and mobiles
Flexibility!
One of the most commonly requested features you have asked for in FrogLearn is the ability to view your platform on mobile phones. Our in-house Design Team have taken up the challenge and have released our first Mobile Responsive theme.
Mobile Responsive
Rather than being a theme specially designed for mobiles, the theme works for desktops, tablets and mobile phones. When viewed on screen widths over 700 pixels, the pages behave just like any other site in FrogLearn.
When viewed on devices or browsers less than 700 pixels, the menu automatically switches to a mobile-friendly 'hamburger' view and the page layouts collapse into a single column. Search, help and sharing options are hidden.
The new theme's design matches the recent Brontë Extra theme you find is already installed on your Frog.
Viewing not editing
The theme is designed to allow you to view Frog sites, rather than using all the features via on such a small screen. If you need / wish to edit, please consider using a tablet device or desktop computer.
| | | |
| --- | --- | --- |
| | | Screengrab from a mobile phone |
FrogStore
You can download the Mobile Responsive theme directly from the FrogStore. Just look for this image: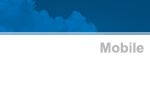 ---