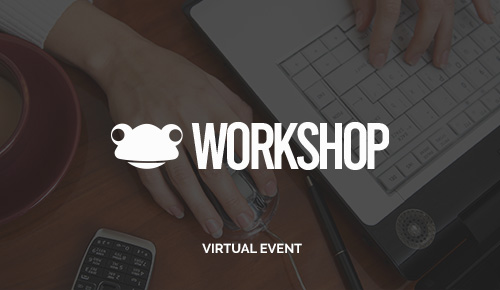 The Frog annual conference took a different form this year in response to our changed environment, taking place virtually and opened to all schools.
We had an exceptional response to the event but recognise that it left a gap for Frog schools regarding practical product support and a view of what is new and coming next. To replicate this, we are running a virtual Frog workshop in December.
Virtual Class
Based on feedback from our Frog family we have chosen four topics which we think will be useful to cover in a practical workshop session...

Reporting and assignments
Discover who's logging in and when, setting and handing in work etc.

ePortfolios
How to use these for independent learning and to evidence work.

Handy Tools for Remote Learning
Learn how to feedback to remote students, communicate effectively and more through Frog.

World of widgets
How to find, install and update FrogCode widgets to enhance your Frog experience.
Whilst all of these topics will be covered in one way or another we thought we'd gather consensus so we can start with the most popular session. Cast your vote on the form below...


DATE
8th December, 2020
Start time to be confirmed.
LOCATION
Online Event
Access information will be provided via email nearer the date of the event.
If you would like to attend the workshop - please register your details below...
Lucy Evans
Chief Customer Officer
Graham Quince
Solutions Architect
Clare Mabey
Senior Education Consultant
QUICK LINKS
UPCOMING EVENT
There are no upcoming events.