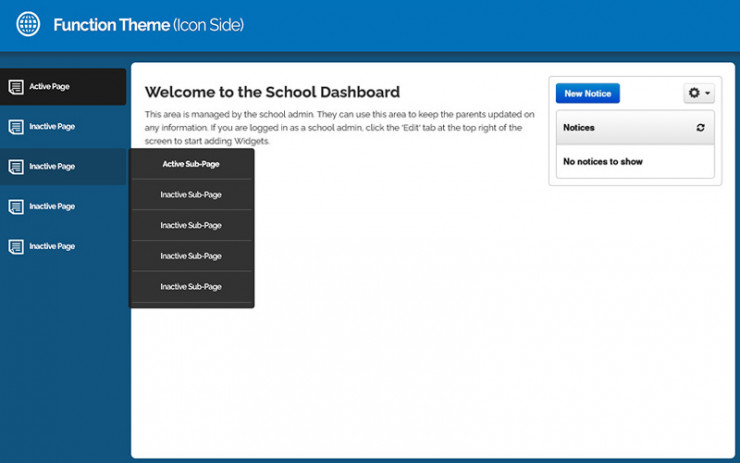 Theme Specification:
Menu type: Side menu with flyout
Menu icons: Yes
Content area: Full width (expands with browser window)
Site/Page icon: Yes
Changeable background: Yes
Mobile responsive: Yes
ADDITIONAL RESOURCES
Interested in creating your own theme in FrogLearn? This tutorial guides you through each of the steps to get started...
We also offer a creative service to design bespoke themes for your school or MAT. Find out more..
CREATED BY
Creative Studio, Frog Education
Please complete the form below to request that the theme be added to your platform...
Use in the form above...
RESOURCE ID:
Th013