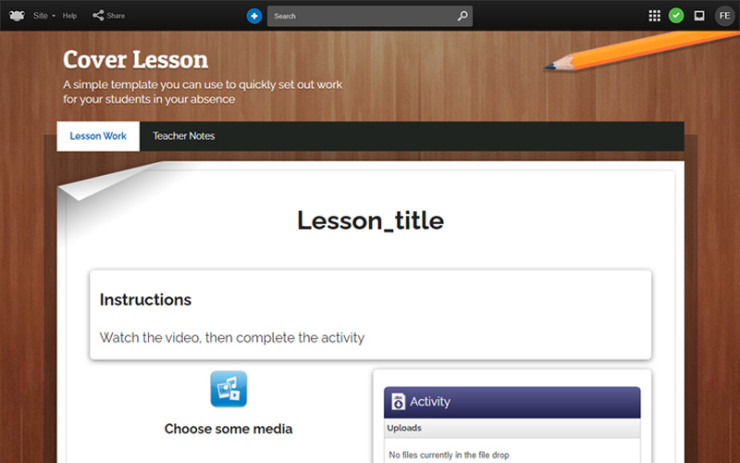 Site Template
A simple template you can use to quickly set out work for your students in your absence.
Open

Link opens in a new window
ADDITIONAL SCREENSHOTS
Did you know you can make a site from a template yourself, they are all available when you create a new site, or alternatively use the form to request installation.
Use in the form above...
RESOURCE ID:
Te048