#somme100 Project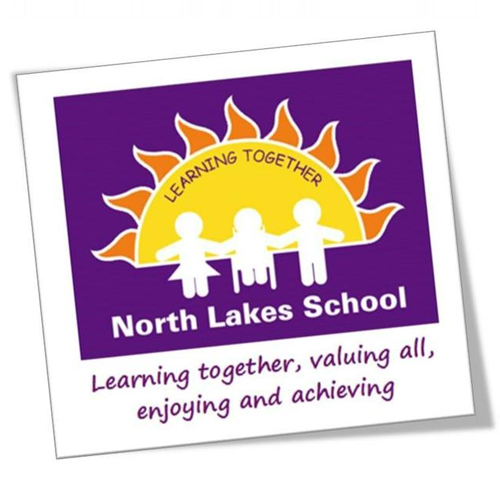 12 UK schools partnered with schools in France, the British Council, and the Military Museum of Cumbria to commemorate the hundredth anniversary of the battle of the Somme. North Lakes School in Penrith issued Frog logins to all schools and contributors so they could share resources easily.
North Lakes School
Collaborating Using FrogLearn
Jules Wooding from the Cumbria Museum of Military Life (a collaborator on the project) said "The immediacy of the technology through the school's FrogLearn platform has enabled the children to connect with the Museum and school through the Centenary project and share real life stories from the children and their families as well as sharing information form the Museum's archives – a superb resource."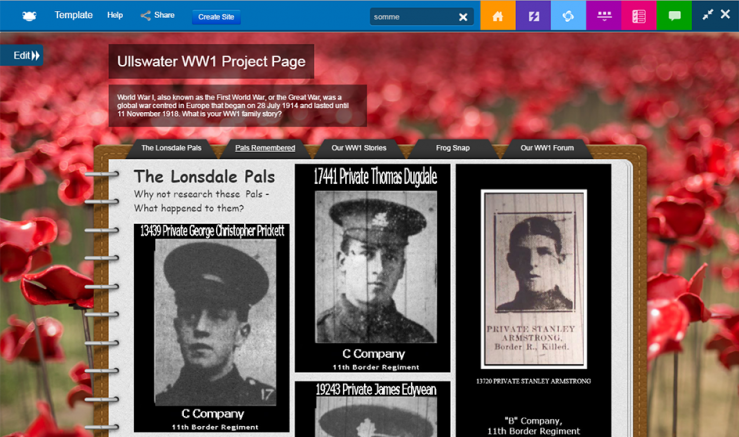 One of North Lakes School project pages
Schools and contributors shared updates on their projects about the battle through FrogLearn platform. In one example of the international collaboration, UK children would start an art project, upload their partially finished result to Frog for everyone to see, then post the work to their counterparts in France. The French students would finish the art piece and post pictures to Frog where everyone involved could see them.
"Frog... an ideal platform"
Martin Soulsby a member of the Leadership Team at North Lakes School said "Frog has played a central role in our Somme Centenary work this term. It has been an ideal platform for us to create our own learning resource tailor made for this special project. It has enabled the children to share their own WW1 stories and explore specific links to other learning resources, organisations, and schools taking part in the project in the UK. "
"Another benefit has been the ability to set specific closed group areas for the children taking part in the Somme visit. We have also twinned with Rene Gerard School in France and created logins for them so the children could communicate and get to know each other prior to the visit. As a Philosophy for Children Gold Award School we have also used the discussion forums to explore philosophical concepts related to the project. Frog has really helped to bring our project alive and play a pivotal role."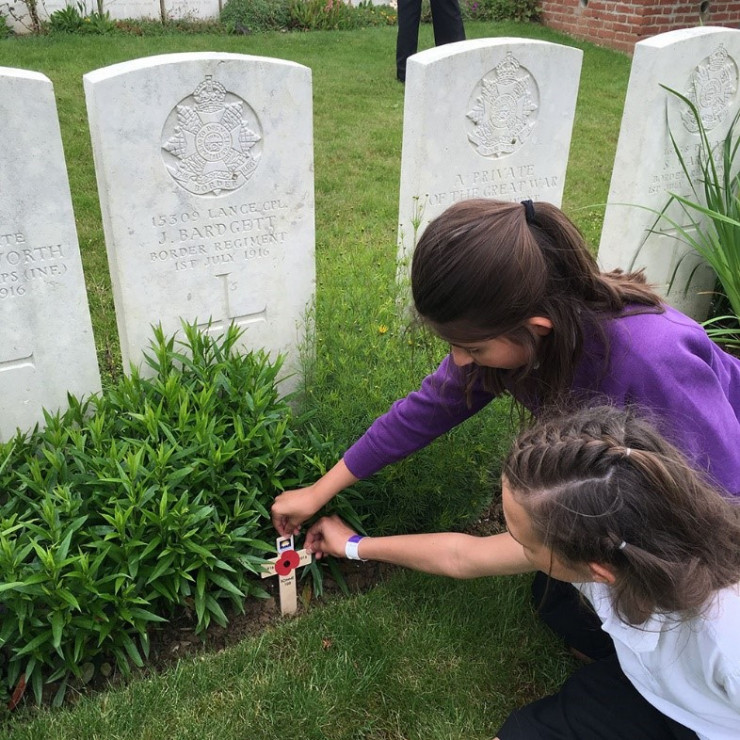 Students placed crossed on the graves with their French counterparts
The project culminated in a trip for North Lakes students to the Somme war memorial in France. All 600 students involved in the project from both France and the UK were brought together at the residential trip.
The visit was also broadcast by ITV and the BBC, you can see the coverage here. We want to say a huge well done to the schools involved, it's a wonderful project and the team at Frog is honoured to have been involved in making this project work.
---