Use FrogPlay between 11 February - 15 March 2019 for a chance to win!
How do I take part?

If you have FrogPlay or Frog HomeLearning you're ready to go! Simply encourage your students to complete as many quizzes as possible. Starts February 11.
Download the competition posters and pin around school to get everyone involved.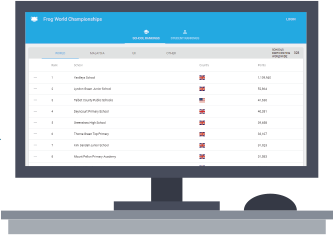 What are the benefits?

FrogPlay is proven to raise results. The more your students use the system the greater the impact. This competition is designed to get your students engaged in learning at a key time in the school year.
By encouraging your students to access FrogPlay you will gain powerful analytics and insight to help identify knowledge gaps for your students across the curriculum.

Hear from the 2018 World Champions

Hear from our 2018 World Champions - SJK Choong Chen in Malaysia talking about the impact FrogPlay is having on students' lives - from attainment improvement right through to increased attendance!
Prizes
After the competition closes, prizes will be awarded for the top 3 best using students on the UK and Rest of the World leaderboard.
Students earn points by completing quizzes and logging in regularly so the more work they undertake the better their chances of success!
UK & RoW
Student Prizes

1st place
Xbox One S/PS4 console
(or equivalent for approx. £250*)

2nd place
Windows 10/Android tablet
(or equivalent for approx. £150*)

3rd place
Fitbit Fitness tracker
(or equivalent for approx. £100*)
* At the end of the competition schools will be contacted to discuss a prize that best suits the student (up to the cash value)
School Prizes

Additionally, schools placing in the overall top 10 on the World leaderboard will be invited to be judged for the overall cash prizes and a chance to become 2019 World Champion.


1st place
$3000 USD

2nd place
$2000 USD

3rd place
$1000 USD
Don't have

Frog

Play or Frog HomeLearning?
To learn more about FrogPlay or Frog HomeLearning please contact us and we'll be in touch.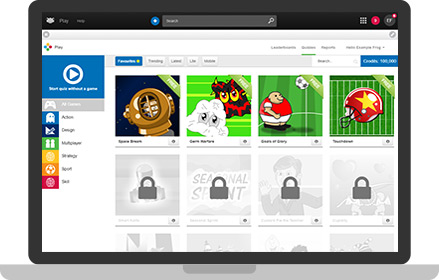 For full information visit the official Frog World Championships website...