Step 1: Exporting Current Data
Use the ticklist below to help you work through the neccessary steps before moving onto step two.
Reference Images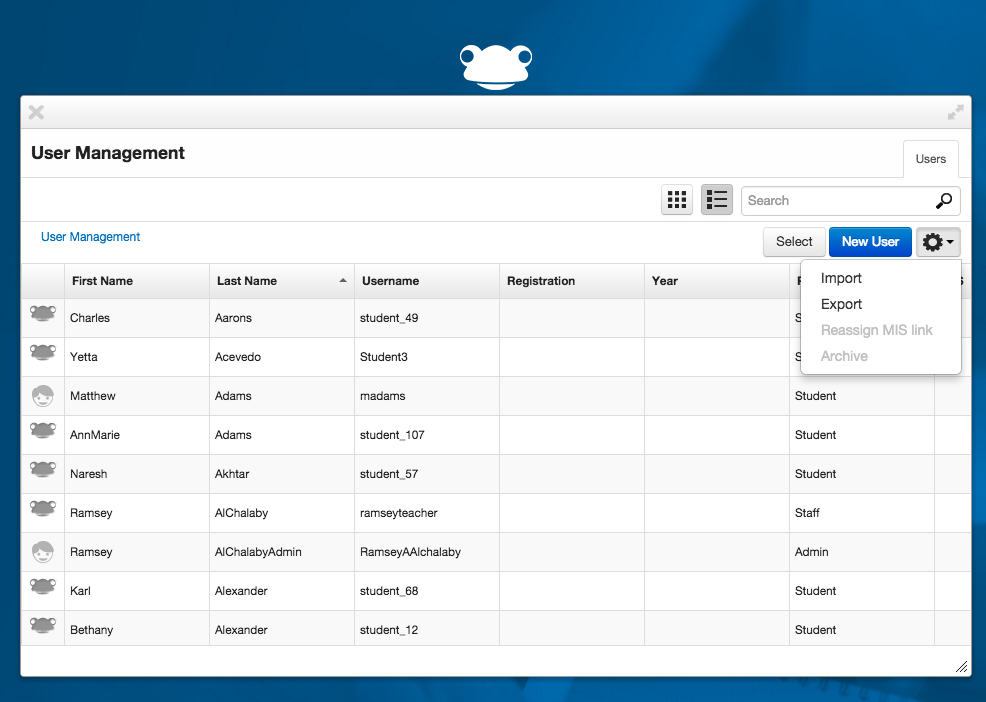 Depending on your browser, after clicking on the 'export' option a download should be happening. Downloading a file with a title similar to...
frogos_users_todaysdateandtime.csv
Tutorials in this series...
product hubs

Product updates

Quicklinks

---