Frog is the perfect platform for new ideas
Our world-class development platform 'FrogOS' is simply unrivalled.
Our set of integrated technologies provide a platform upon which you can rapidly build flexible, reliable, scalable and impactful solutions. With 20 years of business logic and UX, proven in multiple markets, we've developed an expansive platform which can power a wide-range of solutions such as, content management, store and distribution facilities, learning activities, analytics, quizzes and gaming, performance management; and an end-to-end set of building blocks to deliver bespoke, robust solutions.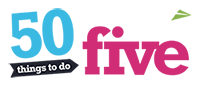 50 Things to Do is about helping parents develop their home learning environment so that far more children join Reception with improved literacy levels and language skills.
Our project has attracted national attention and was launched in the Houses of Parliament. 50 Things is also currently being considered by the EEF for research evaluation.