Adding a calendar to a Frog page
Clark David from Martin High School passes on this really cool tip with Frog calendars
Adding a calendar to a Frog page
Introduction
Upon receiving a request from my work place to develop the school's VLE, a few hurdles had to be jumped. One of the main requirements was a laptop booking system that the staff would find user friendly as well as somewhat logically similar to the previous Frog3 laptop booking system. Thus starting the integration of the booking calendar system available from the Frog Learn widget page began.
How
By using the developer console in Google Chrome, I was able to break down how the webpage was being loaded/built after clicking the 'booking calendar' app. In the break down I noticed a web link called '/booking'. I attempted to check this using my web browser; 'frog.martinhigh.org/frogos/app/booking/'.
A single webpage loads, showing only the booking calendar.
With the aid of the 'Embed website' widget

, I took this URL and embedded it in the Laptop booking page.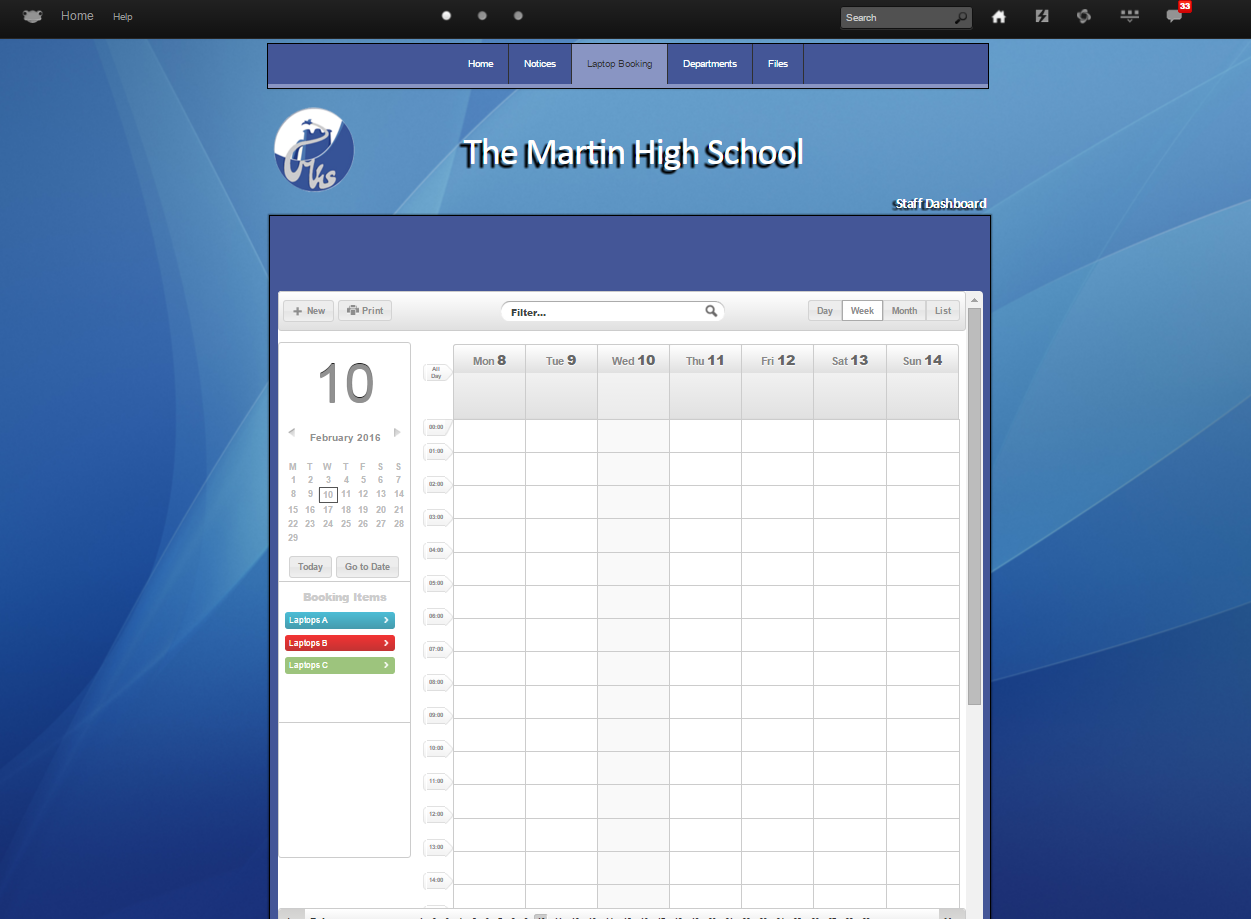 Why I wanted to achieve this
Greater demand for technology in schools is always on the rise and is a forever changing environment. The ability to adapt and utilise a single template to tackle a cacophony of problems is always an efficient solution. With the booking calendar already in place, this ticked all the boxes.
Frog says
We're really pleased to host Clark's tutorial. Using the booking calendar's in this way is a novel approach to solving an issue for Martin High School. We have taken note of Clark's comments and are planning to implement changes to the calendar system based on feedback from schools.
As with all Frog 'hacks' it may be that Clark's solution stops working in future updates.
---