Times tables added to the FrogStore
Harrison O'Neill from Rushy Meadow has shared class resources
A little help!
To aid with the current times tables requirements, namely that every primary student will be expected to know their times tables up to 12x12, Harrison O'Neill from Rushy Meadow Primary School has created sites for each number.
There are sites covering:
1x
2x
3x
4x
5x
6x
7x
8x
9x
10x
11x
12x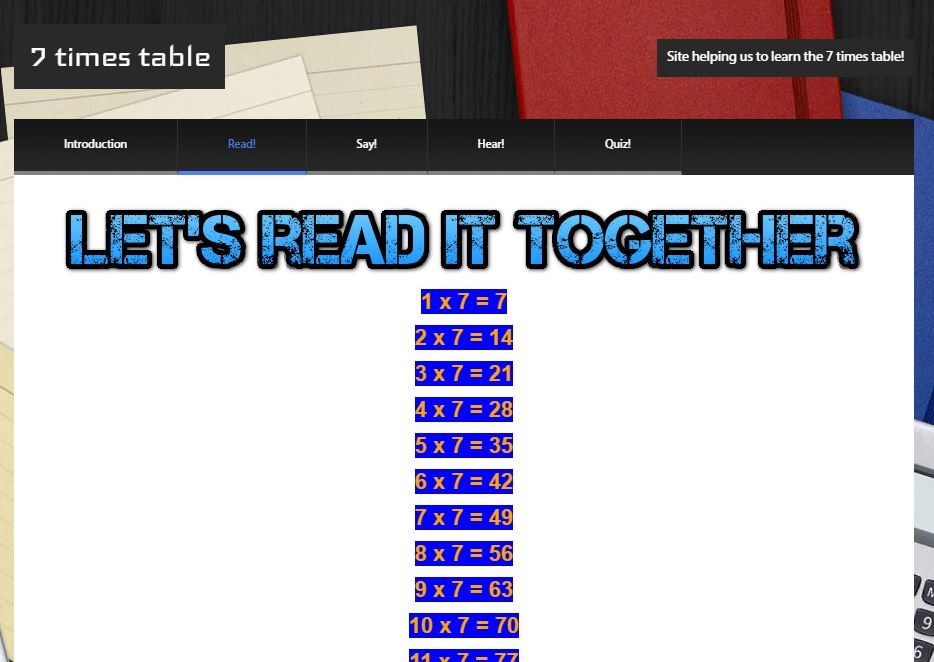 Each site introduces the topic, encourages discussion about times tables, then has pages for reading and speaking.
Song time
Harrison has taken the time to search YouTube for a song for each as well and has built a quiz for consolidation.
How to get
The FrogStore is built into your Frog platform.
Look for this icon in FrogDrive:

​​​​​​​
You can search for 'times tables'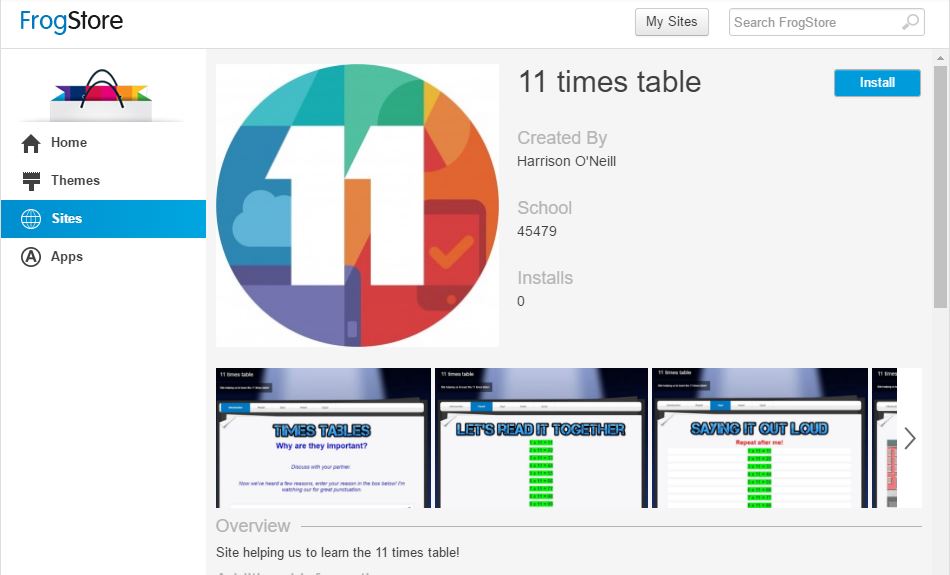 ---